Soyuz Space Rocket back on planet Earth
Date: 18th Jun 2016 @ 5:52pm
Something pretty brilliant happened today (18/06/16) at 10.15 BST
Check out http://www.bbc.co.uk/news/science-environment-36519886 to find out what this picture is all about.
Questions you could ask:
Where is it?
Where has it come from?
What is on the end of the parachute?
Is it true that the parachute is over 10,764 square feet when fully opened?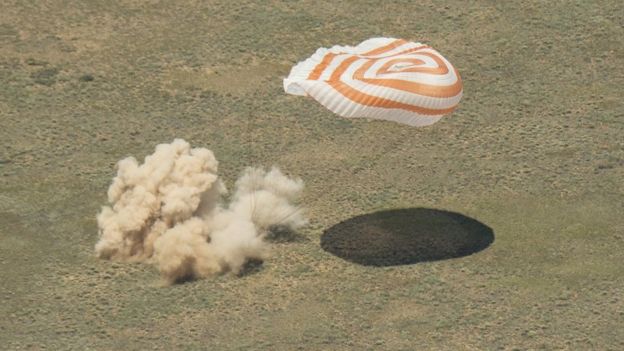 Record your answers and bring them into school; it must be something pretty amazing to create so much smoke........ or is it dust? Find out and let us know.
Mrs Brown and Mrs Williams